The Nile Restaurant
1162 E 55th St, Chicago, IL 60615
Order now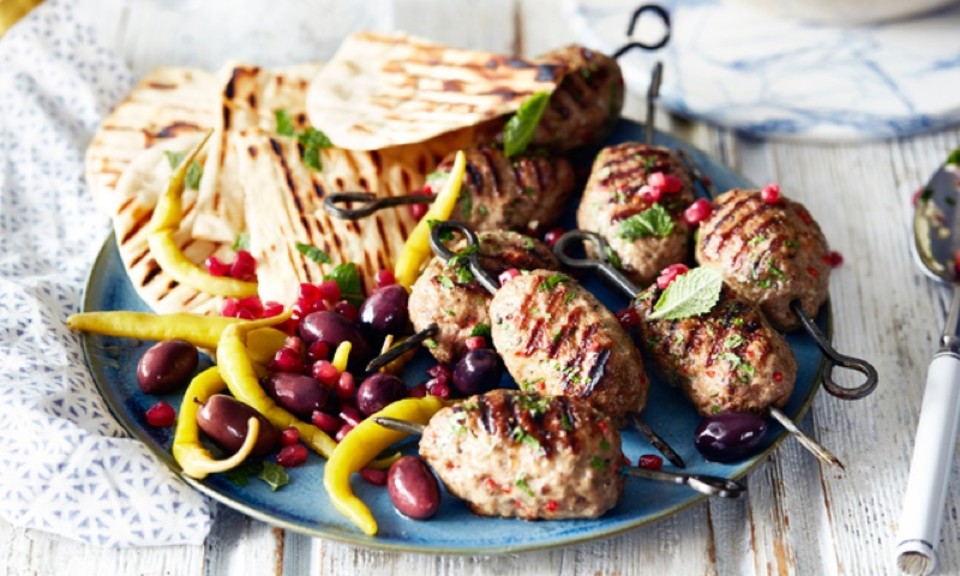 Beth
This was my second time having their food, so, I knew it was gonna be good, but it was my first time ordering myself - last time someone brought it to a a meeting. I have to say, their service wasn't just good, it was AMAZING. The folks who work here are the super nicest, most thoughtful, hardworking people and they genuinely care about their customers. As far as food, they have some of the best babaganj I have had. Great smokey flavor, nice smooth texture, tangy and balanced. Additionally, the rice in grape leaves was flavourful, bright, and moist. It was strange to me to see Jerusalem salad with tahine dressing already on there, but it was fresh and tasty. I will be back for sure. Thanks!!
Liam
The Nile. Plato proposed a universe of perfections and ideals beyond our own. To Plato, the material universe was but a corrupted, imperfect realm. If there is, therefore, an ideal quality to a given material, lamb shawarma must be a material. I have found the closest shawarma to the shawarma of the Gods at the Nile. It is tender, flavorful lamb, well cooked, adorned tastefully with zucchini, carrots, tahini, and rice. Order yourself a small hummus alongside your shawarma, and you're in heaven if you add it to your entree. Couldn't recommend a better Palestinian joint if I tried.
Celia
Delicious! We had the chicken shwarma, lamb shwarma, and lamb kebabs, with dolmas, falafel, hummus and baba gannoush as appetizers. Everything was wonderful! The dinner entrees were huge, we had leftovers for lunch the next day. And they came with pretty large salads. Plus the food was still piping hot when it was delivered. Will definitely be ordering delivery from them again!
Emma
The food was delicious. I was eating while a few friends were around me, and they could not keep their hands off. All the hot food was hot, and the salad and dip were not affected, they were still totally cold. Only negative was that the delivery boy didn't tell me to watch out for the drink at the top of the bag, so it ended up spilling before I saw it.
Michael
Love the Nile! Have been going there since the mid-1990s when I lived in Hyde Park. Still stop there when I have the opportunity. Their beef is so tender, I can't come up with words to describe it. The yogurt they serve with their dishes is just the right level of tanginess. The rice is always perfectly cooked. I enjoy everything I eat every time I go.
April
The fatoush salad was surprisingly really great - fresh, hearty, and the chicken was still warm on the salad and cooked perfectly (not the rubbery cold stuff you expect with typical delivery). The falafel was fantastic, super tasty and not as heavy and the baklava was fabulous as well! They called me to clarify a request on my order and the food arrived early and they got everything i asked for right. This is my first time ordering from the Nile Restaurant but i totally plan on making this a go to spot from here on out. Can't wait to try more things!
Rodrigo
Great place, great food, good quantity and fair price
About us
Dinner, Greek, Middle Eastern, Sandwiches, Seafood
Today

Delivery: 4:00 PM - 8:45 PM

Takeout: 4:00 PM - 8:45 PM

Delivery

Tuesday:

4:00 PM - 8:45 PM

Wednesday:

4:00 PM - 8:45 PM

Thursday:

4:00 PM - 8:45 PM

Friday:

12:00 PM - 8:45 PM

Saturday:

12:00 PM - 8:45 PM

Takeout

Tuesday:

4:00 PM - 8:45 PM

Wednesday:

4:00 PM - 8:45 PM

Thursday:

4:00 PM - 8:45 PM

Friday:

12:00 PM - 8:45 PM

Saturday:

12:00 PM - 8:45 PM